About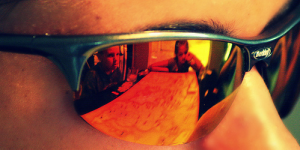 I am Dennis Gern, a board game enthusiast and collector for 30 years.  I started playing Risk when I was in college with some of my dorm mates and have been hooked since.  I own most of the variations and editions up until the last few years.  I started playing Risk online a few years ago and have since been hooked.  The rule variation and competition available is a great way to experiment and extend the experience.
I started PlayRiskOnline.net in order to catalog and review all the different Risk playing sites that seemed to be popping up all the time.  My hope is that players do not have to waste their time with inferior sites and that site owners can use the ratings to improve their sites.
I plan to review every Risk playing site I come across and periodically re-review these sites to see if there is improvement.  If you would like a re-review, just let me know.
You can contact me at [email protected]
2 Responses to "About"